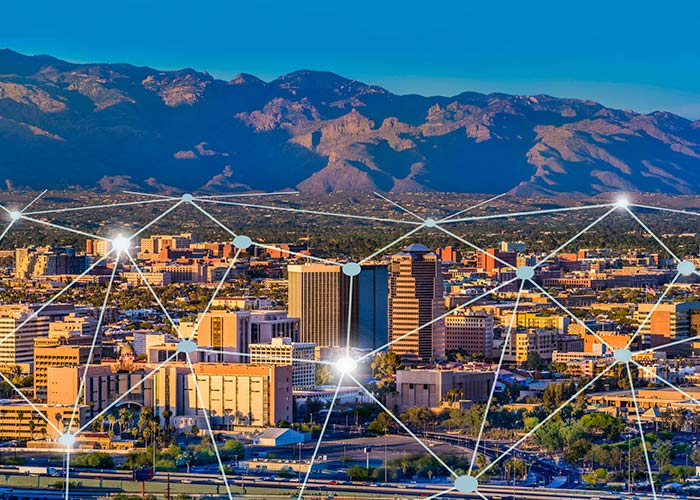 Building a Smart City Private Network Foundation

How the City of Tucson is Bridging the Digital Divide
While many of us take broadband connectivity for granted, there are many students and families that lack a reliable internet connection for distance learning and remote working.
The City of Tucson determined the best way to solve this problem was to create a private network to help students and staff gain internet access during the pandemic and in the future.
In this webinar, we discussed how the City of Tucson created a private CBRS network to help the city's roughly 32,000 households without reliable internet access. We will examine the hurdles to get the private network in place as well as the present and future benefits of the project.
Webinar Highlights:

Solution overview – What is a CBRS private network? What are the advantages and disadvantages?
Guest speaker Collin Boyce, CIO for the City of Tucson, Arizona on the development, hurdles, and rollout of the city's first CBRS private network.
A panel discussion with Collin and wireless experts from Sierra Wireless on key considerations, deployment tips, and lessons learned.
Watch the On-Demand Webinar

Collin Boyce

Chief Information Officer, City of Tucson

Ann Sun

Senior Director, Marketing, Sierra Wireless

David Markland

Senior Director, Product Line Management,
Sierra Wireless

Mike Turner

Regional Sales Manager, Public Safety,
Sierra Wireless