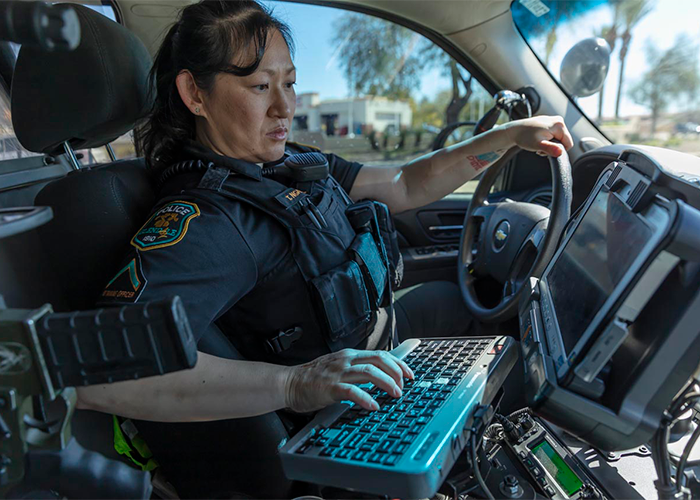 How to Keep Communities Safer with Connected Mobile Solutions
Communication is vital to keeping communities safer. Rapidly changing technologies and user requirements can present challenges when it comes to deploying an integrated solution. Please join us to learn how IT solutions are transforming connectivity for public safety – from the rollout of 5G to the integration of AI, Video and Voice Communications to deliver access to mission critical information. During this session we will discuss how public safety agencies are deploying technology to deliver communication across wide geographic areas to ensure coordination in seconds during emergencies. We'll discuss how technology works together to optimize the public safety workflow, identify threats, and realize the benefit of cloud solutions for remote operations.

You'll also learn how Oklahoma DPS is enabling their First Responders with technology solutions that keep them connected and optimize their workflow in a secure and reliable manner.
Watch this webinar to learn:

Challenges Public Safety Agencies are facing as they prepare for migration to 5G
Public Safety innovations keeping communities connected and safer
Mobile connectivity and the power of integration to transform communications
Real-world examples of how Public Safety organizations are optimizing their community safety
Watch the On-Demand Webinar

Michael McDonald

Public Safety Industry Specialist, Motorola Solutions

Sharika Salim

Senior Product Manager, Enterprise Solutions, Sierra Wireless

Kenaz "Ken" Thomas
Operations Manager, Radio Operations Center - Communications & Electronic Services, Oklahoma Department of Public Safety