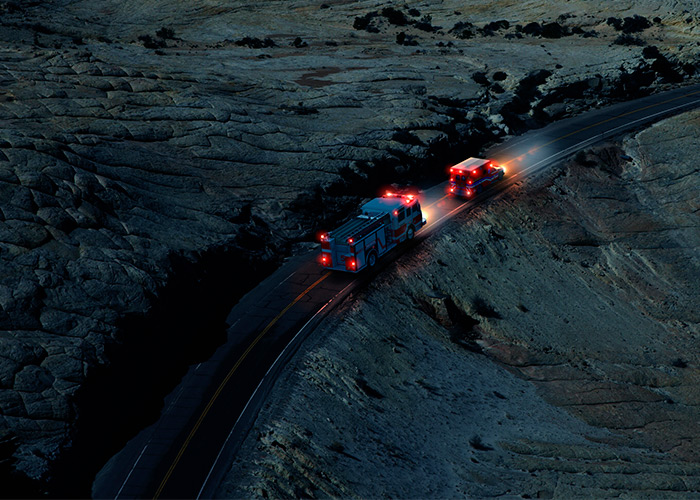 5G Connectivity and Technology Innovation for First Responders

When disaster strikes and seconds matter, being connected can save lives. The ability to communicate in real time, capture video, and access data can help first responders make split second decisions. These technologies require the high bandwidth and low latency that only 5G can deliver.
Watch this webinar and discover how First Responders are employing technology innovation and 5G to optimize outcomes in challenging mission critical environments. Learn about the powerful new capabilities first responders and law enforcement professionals need to do their jobs while improving health and safety in their communities.
In this webinar, we explore:

How First Responders are using 5G and technology innovation to take emergency response to the next level
Real world experiences with our guest speakers Craig Martinez, Law Enforcement Executive at T-Mobile (Director of Public Safety, Ret.) and Dan Robinson, Director, Public Sector-East and Public Safety Expert at Sierra Wireless (Chief of Police, Ret.)
How T-Mobile and Sierra Wireless are Connecting Heroes to provide secure, always on connectivity
Watch the On-Demand Webinar

Dan Robinson

Director, Public Sector, US East,
Sierra Wireless

Craig Martinez

Law Enforcement Executive,
T-Mobile (Director of Public Safety, Ret.)